Dubstep has become one of the most popular genres on the planet. One of the characteristics of Dubstep which stand out the most are the drums. With hard hitting kicks and snares, Dubstep drums are one of the most sought after sounds in today's hit records. Many top producers in pop and top 40 music are utilizing Dubstep drums in their productions. We at stayonbeat.com have decided to put together the hottest Dubstep drum loops and sample kit available on-line.
All of the drum loops in this sample pack include only the highest quality kicks, snares, hats and cymbals. We compressed 100 of the hottest Dubstep drum loops in a .zip file and are in the highest quality .wav (44.1 kHz 16 bit) format. All of these drum samples are completely royalty free, meaning you pay just once and have the rights to use them on any media project for all time! These great Dubstep drum loops are perfect for use in many of today's top music production programs such as FL studio, Pro Tools, Logic and more.
All of these royalty free dubstep drum samples are mixed and mastered and are ready to add into your productions. They can also be used for films, commercials, YouTube videos, radio and any other media. We take pride in offering only the highest quality drum loops and samples that are modern and up to date. You will not find a better price for the hottest Dubstep drum loops on the market today! Most other websites will sell you a couple of drum loops for twice the price, but we have 100 of the best Dubstep drum samples in one instant download!
Add these great sounds to your library and download royalty free dubstep drum loops today!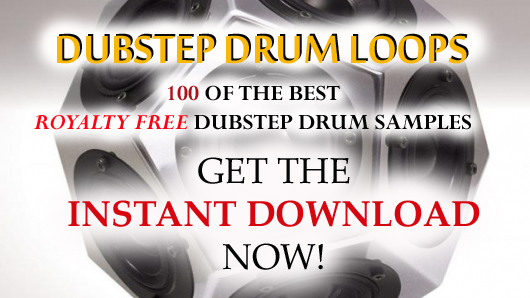 LET THE DRUMS SPEAK FOR ITSELF!
TAKE A LISTEN TO SOME OF THE DRUM LOOPS IN THIS DOWNLOAD!
[mp3j track="http://www.stayonbeat.com/wp-content/uploads/2014/09/dubdrumzMP3.mp3" title="LISTEN" volslider="n" style="bigger4"]
 You wont find a better deal on the highest quality ROYALTY FREE Dubstep drum loops on the market today!
Get this INSTANT DOWNLOAD for ONLY $9.99!


This is just one of the many things StayOnBeat.com has to offer. Please feel free to search our website for more loops, sounds, vst's, tutorials, reviews, downloads and much, much more! Also like this post and leave a comment and tell us what you think.